A holiday is a perfect time to indulge in a spot of retail therapy. If you're a shopaholic who dreams of souks and shopping malls, here are eight of the best places to go shopping in the world. Just remember to leave lots of room in your suitcase! For those who love to shop, this can be as much an international sport as any you will find in the program at the next Olympic Games.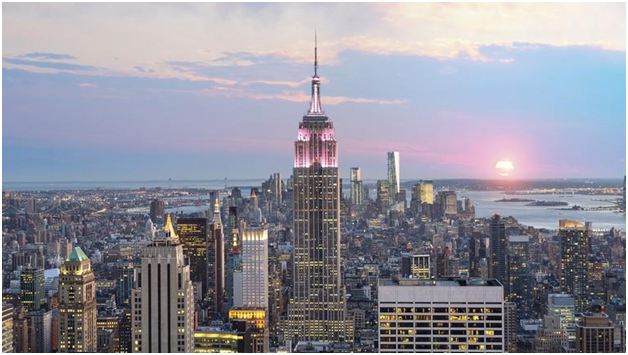 New York, USA:
Many people who travel to New York do so for one reason: to shop! From designer clothing and gourmet food to luxurious jewellery and souvenirs, this global shopping capital stocks something for every shopping fanatic.
You could spend a whole day admiring the department stores alone. Browse Macy's, Bloomingdales and Barneys, before heading to the famous Fifth Avenue – home to some of the most beautiful window displays you'll ever see and a 10,000 square foot Apple Store that's open 24 hours a day!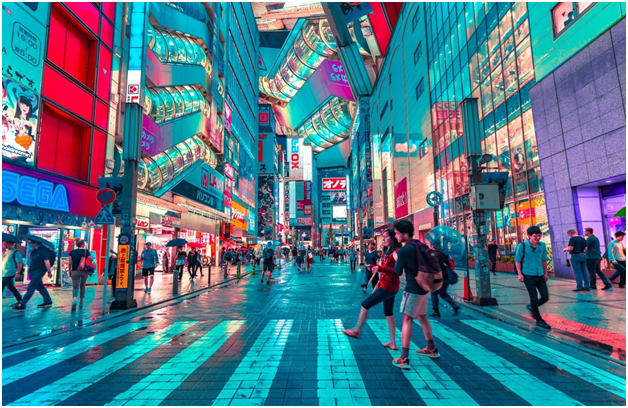 Tokyo, Japan:
Japan's bright and blinking capital has it all: colorful, high-end fashion, vintage wares, traditional handmade crafts, quirky souvenirs, and futuristic gadgets you didn't even know existed.
For a spot of luxury, make your way to Ginza – a high-end shopping district bursting at the seams with designer boutiques and luxury brand outlets. Spot the trendiest Japanese street style at Tokyo's Harajuku district, and get lost in the shopping jungle of Shinjuku – Tokyo's busiest business and entertainment district. This is a city that does shopping like no other!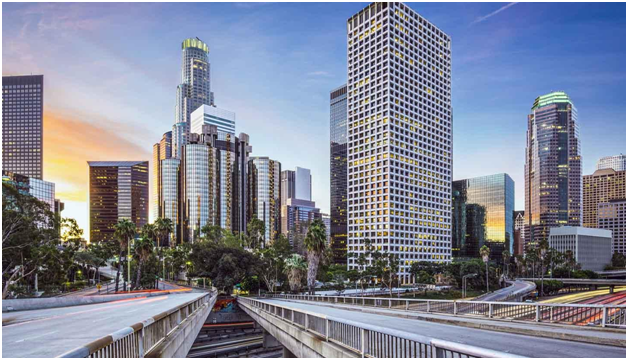 Los Angeles, USA:
There's a reason A-Listers shop there; sunny LA is easily one of the best shopping destinations in the world.
Take a stroll down famous Rodeo Drive, where Julia Roberts strutted her stuff in Pretty Woman, browse the hip boutiques in Silverlake and treasure-hunt the thrift stores that fill the Valley.
Or for something a bit different, head to the Grove – a Disney-inspired open air shopping complex that's famous for its Art Decoesque movie theatre and a vintage tram that carries shoppers down the mall's deliberately cute cobblestone walkways. It's impossible to leave without bags of shopping if your purse will allow it!
London, United Kingdom:
Yes, you read that right; if you live in the United Kingdom you're lucky to have one of the world's best shopping destinations right on your doorstep!
Bold, eclectic, and international, London shopping comprises everything from the vintage markets along Portobello Road to the swanky shops and department stores of Knightsbridge and Brompton Road.
If you want to buy things no-one else has, bypass Oxford Street and take a tube to the punky Camden market or Boxpark in Shoreditch, a quirky retail park made out of refitted shipping containers.
It may not be your conventional shopping destination, but Istanbul's glittering souks and bazaars give you the opportunity to buy beautiful trinkets and treasures that can't be found anywhere else.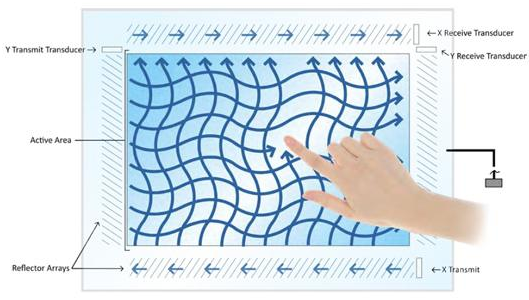 Istanbul and Turkey:
Travel to Turkey's largest city and pay a visit to one of the oldest and biggest covered markets in the world: The Grand Bazaar. Amongst its 4,400 stalls, you'll find everything from handwoven scarves, silk dresses and jewellery emblazoned with precious stones to stalls selling spices in every colour under the sun.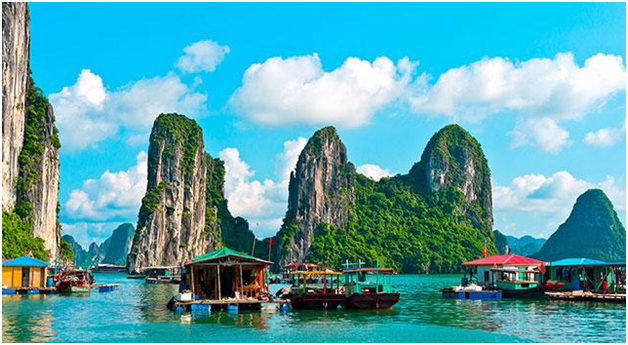 Vietnam:
Vietnam's ancient port town is famous for its custom tailors — and outrageously affordable prices. In fact, many travellers come to Hoi An with the sole purpose of purchasing custom suits, wedding gowns and dresses for special occasions.
However, it's not just tailor shops the town is known for. The streets of the Ancient Town are lined with shop-houses and stalls selling handicrafts, jewellery, traditional apparel, and shoes, while its central marketplace is filled with locals luring in travellers with their delicious, fresh produce and sweet treats.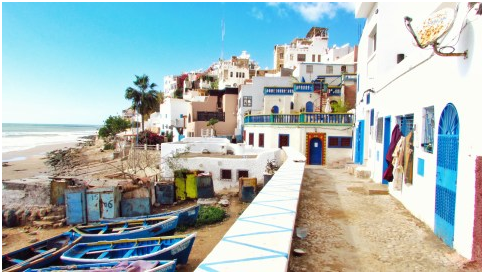 Morocco:
The city's complex maze of medinas is bursting with souks selling everything imaginable, from soft leather bags and colourful carpets, draped over walls to spices and herbal remedies for every ailment. It's the Aladdin's Cave of shopping malls; who knows what treasures you'll find there?
Haggle your heart out to make sure you get the best price, and you can come away with suitcases' worth of exotic trinkets and souvenirs without having spent much at all.
Florence, Italy:
When you think of shopping in Italy, Rome or Milan are probably the first cities that spring to mind – and for good reason. But did you know that Florence closely follows these global shopping capitals as Italy's most favored shopping destination?
Drawing on a tradition rich in skilled craftsmen, Florence's shops are great for high fashion, but also for picking up those unique and one-of-a kind gifts and souvenirs that make perfect presents for family and friends. Don't miss Via de' Tornabuoni – arguably the most famous street in Florence. Home to Gucci, Emilio Pucci, Versace, Pomellato, Roberto Cavalli, Hermes, Tiffany & Co, and Cartier, it's also the most elegant street in town. As you're browsing, keep an eye out for some of Florence's most fashionable locals. Indulge in a spot of retail therapy and join fellow single travelers on a stylish city break this year. Browse our full selection of city breaks. Follow Non Stop Article and read new topics every day.